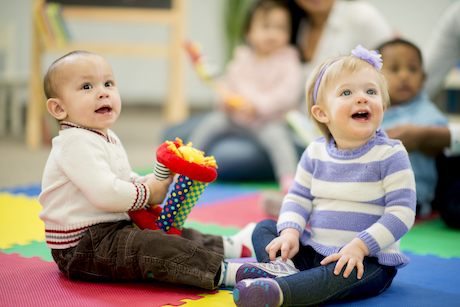 Infant
The infant program offers your child the opportunity for hands-on discovery, as he or she plays with objects, begins speaking and starts walking. The room has a custom-designed sleep room to support your child's individual resting needs.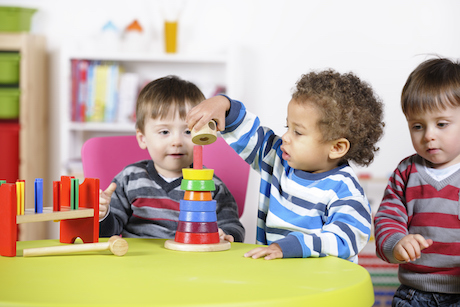 Toddler
During the toddler stage, our programming focuses on cognitive, linguistic and creative development in a highly supportive environment. Your child will also discover enhanced agility and improved fine and gross motor skills. Toddler programming includes exploratory play with peers in small groups in one of our two toddler rooms.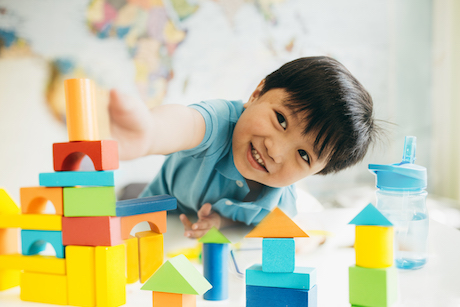 Pre-School

We are proud of our robust full-day program and curriculum, consisting of math and language studies, and a health and wellness program that includes yoga, arts and music appreciation. Although all developmental stages are important, this is the point where children start to shine and their personalities take form.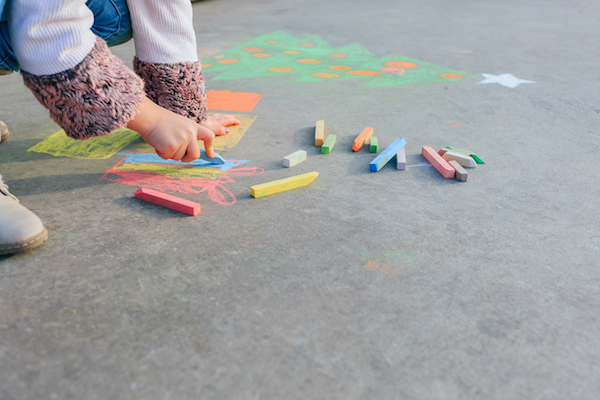 Exercise & Arts

We fulfill the physical component of our philosophy of care by offering outdoor play and exercise at least twice daily for each age group, supplementing these activities with walks (stroller rides for infants) around our neighbourhood. We provide musical, sporting and artistic activities on a regular basis.
Tuition

Teddy Bear Academy offers full-day enrollment from 7:30 a.m. to 6:00 p.m. for children aged six months to full-day kindergarten age (three years, eight months at the earliest). Infant enrollment is full-time, Monday to Friday, and preference is given to full-time toddler applicants.
Register your child on our waitlist